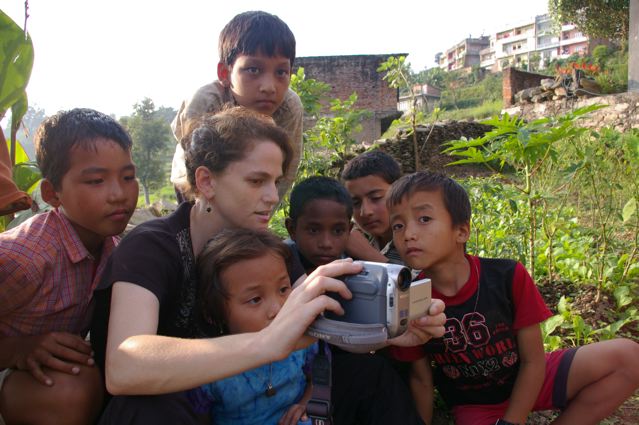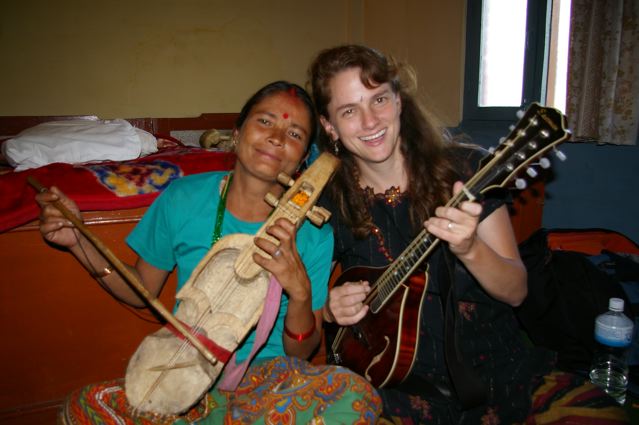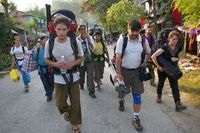 Tara Linhardt
is the founder of Music Arts Advenutures and one of your guides. She

first began studying Nepali culture in college when she attended the University of Wisconsin College Year in Nepal Program. During this year, she studied tabla (classical Indian drumming), yoga, massage, Bhuddhist meditation, woodcarving, and traveled around Nepal working with a Nepali Environmental organization, along with her studies of Nepali language, history and culture. She also lived and studied in a woodcarving village and intensely studied Nepali arts. While doing her studies, she lived with local Nepali families and learned constantly from her helpful and gracious Nepali hosts and friends.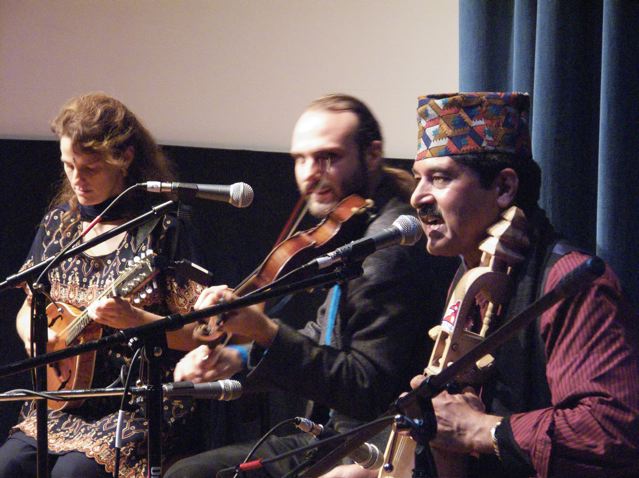 She then lived and studied for a year in Chiang Mai, Thailand and graduated with a Bachelor's Degree in International Relations from the University of Wisconsin. She furthered her studies with a Masters in Education from Shenandoah University.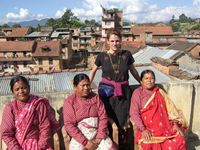 After college, she followed her interests in music and culture back in the US, where she went back to the culture of her home state of Virginia and became a professional bluegrass musician. She has spent years playing, performing, and teaching traditional styles of music. She has won numerous awards for her mandolin playing and song writing. She has taught privately, at festivals, and at numerous music camps up and down the east coast, sometimes running her own camps. She has been performing and educating about traditional American music and Nepali traditional music. She has performed with well known and respected Nepali musicians in Nepal and the US performing and giving cultural talks at The Smithsonian Folklife Festival, National Geographic, The Asia Society, The Rubin Museum, The Grey Fox Bluegrass Festival, and many universities and arts organizations throughout the US.
She is a founding member of the non-profit,

The Mountain Music Project

,

with which she has helped to make a documentary film comparing Nepali and Appalachian traditional music cultures and to make a collaborative CD featuring the two musical styles. A direct link to

watch the film on Amazon

is here

.

The non-profit seeks to help encourage the preservation and appreciation of traditional music communities. Below is a picture of her playing Nepali music at the National Geographic debut of the documentary film in Washington, DC. For the past decade she has worked with The Mountain Music Project to set up music education programs at numerous orphanages and centers for needy children around the Kathmandu Valley and has organized and helped to sponsor music festivals and workshops in Nepal to encourage the preservation and promotion of traditional music and arts. Some of the income generated from the Music Arts Adventure Tours also has gone to buying instruments for needy children as well as helping them get school supplies and access to the internet for learning purposes and instruction in how to use those new tools.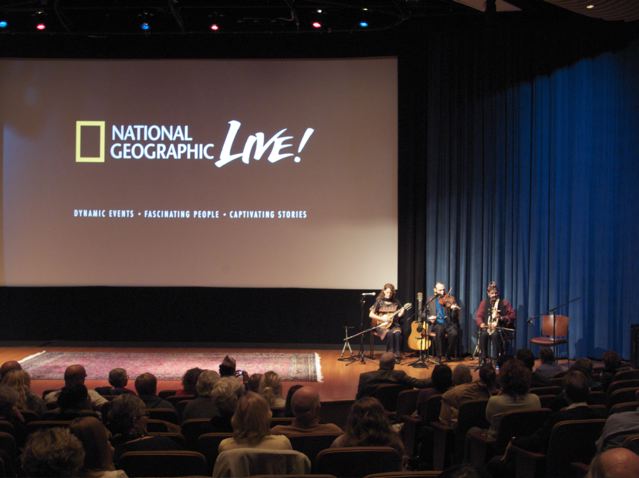 Ian Poole Music Arts Adventures has the expertise of Ian Poole on our tour staff as well. He has studied, and headed up building , and renovating traditional and modern structures in a number of Asian countries with particular expertise in the countries of Nepal, Laos, and Bhutan as well as in Australia and the USA. He has trekked and explored throughout South and Southeast Asia while studying their arts and architecture. His insights, energy, and enjoyable personality add a fantastic component to any group. He has also taught construction techniques and strategies in South Asia working with local communities to help solve their problems and maximize their resources. We are honored to have Ian also on our staff.
Contact us to find more info, to get on our email list, or to register for our next tour at Taraworlds@gmail.com .
---
A portion of the proceeds from each tour are donated to Arts and Music education programs for disadvantaged children in Nepal. Email us to find out how to donate.